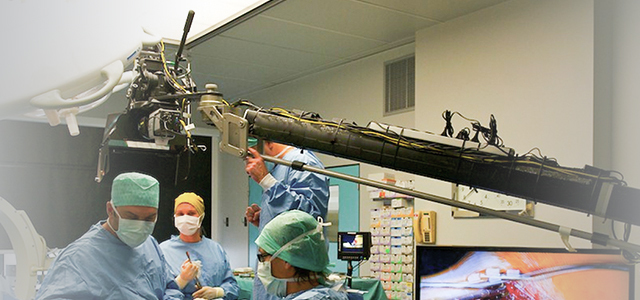 New Cooperation Between UTSEUS and QTCT
A signing ceremony was held at the Sino-European School of Technology of Shanghai University(UTSEUS) on July 9, 2021. Sino-European School of Technology of Shanghai University and Shanghai Qiantang Communication Technology Co., Ltd(QTCT). have reached a win-win consensus on further school-enterprise co-work, and on the application of long-distance Internet training system in medical teaching and the cultivation of engineering and technological personnel, etc.
UTSEUS, jointly established by UTs and Shanghai University in 2005, is an international engineer education platform based on the training mode of University of Technology. Learning from the core concept of elite engineer education of France and the successful experience of modern comprehensive university, it represents the start of the Sino Europe cooperation in running school.
QTCT was established in 2004. It mainly provides overall programs for Internet-based teaching and training system, playing a leading role in its professional services which are mainly applied to telemedicine, education and training and other industries. Their customers and business partners cover many first-class hospitals in China with long-term cooperation. Based on the advantage of full-service agent of China Telecom Shanghai Branch, QTCT can provide one-stop solutions for the live operation and remote teaching needs for customers in medical industry, and solve the end-to-end audio video transmission problems.
With the rapid development of 5g network and multimedia data encoding and decoding technology, also under the background of multimedia transmission, Internet, telemedicine and other innovative applications, the construction of joint laboratory will cultivate international innovative and practical personnel for market and enterprise.
School enterprise cooperation is a "win-win" mode which focuses on the quality of training, resource and information sharing between school and enterprise. Through the needs and feedback of enterprises, the school can cultivate targeted personnel, combine its education with market orientation, and pay attention to students' practical skills. School enterprise cooperation has achieved a new concept of meeting the needs of society, integrating with the market, cooperating with enterprises, and combining practice with theory, which has brought a spring to the development of education industry.
General manager Su Jing and colleague Gao Xiaobin, on behalf of Shanghai Qiantang Communication Technology Co., Ltd., attended the signing ceremony of school-enterprise cooperation with Liu Wanyu, Dean of Sino European School of engineering and technology of Shanghai University, Marc BONDIOU, Dean of France, Mr. Xie Haihua, Ms. Huang and Mr. Zhao.
surgerycast
Shanghai Headquarter
Address: Room 201, 2121 Hongmei South Road, Minhang District, Shanghai
Tel: 400-888-5088
Email:surgerycast@qtct.com.cn
Beijing Office
Address: room 709, No.8, Qihang international phase III, No.16, Chenguang East Road, Fangshan District, Beijing
contact number:010-5123-5010 13331082638(Liu Jie)