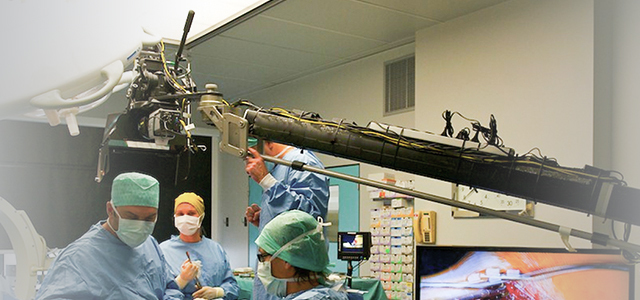 Guideline-Concordant Statin Therapy Use in Secondary Prevention
More than 30 years of evidence show that statin (in particular high-intensity statin) therapy reduces major vascular events in patients with atherosclerotic cardiovascular disease (ASCVD). This benefit is achieved with an excellent safety profile. In a remarkable show of unanimity, all guidelines, including those from the American College of Cardiology and the American Heart Association, recommend high-intensity statin therapy as a Class I recommendation in patients with ASCVD. It is puzzling, then, that the use of statins and high-intensity statins remains low in these patients.
In this issue of the Journal of the American College of Cardiology, Nelson et al studied a commercially insured population of >600,000 patients with ASCVD in the United States. Findings include the following: 1) statin therapy was prescribed in only one-half of the patients; 2) roughly 1 in 5 patients received high-intensity statins; 3) younger patients, female patients, and patients with atherosclerosis in noncoronary beds (peripheral arterial disease or cerebrovascular disease) were much less likely to receive guideline-concordant statins; and 4) statin adherence, as measured by prescription refill rates, remained low. The rates of statin and high-intensity statin use are considerably lower in this study compared with some of the other contemporary studies, where ∼80% and 50% of patients with ASCVD are receiving statins and high-intensity statins, respectively. This finding could be explained by the use of rule-out codes, the use of a short medication fill window from the index date, or issues with medication capture in the current study. Nonetheless, the directional findings of this study are largely consistent with other work highlighting low use of statin therapy (especially high-intensity statins), with a disproportionately low use among women and young patients with ASCVD and patients with peripheral arterial disease or cerebrovascular disease, as well as low statin adherence among these patients.
What could be driving such low use for one of the most studied therapies and a treatment that has had a Class I recommendation for more than a decade? There are likely to be multiple barriers (Figure 1) at the level of individual clinicians, patients and their social network, and the health care system. In terms of clinician-level barriers, therapeutic inertia (ie, the failure to initiate or intensify a therapy when clinically indicated) has been well described. Statin-associated side effects (SASEs), noted at a much lower frequency in the clinical trials, are much more prevalent in routine practice, and they also play a role. However, despite the use of structured and unstructured data, SASEs do not account for >10%-20% of patients with ASCVD who are not able to tolerate a statin or a high-intensity statin. In addition, most of these patients are able to tolerate some form of statin therapy.9 Interestingly, in the study by Nelson et al, a relatively higher use of ezetimibe and proprotein convertase subtilisin/kexin 9 (PCSK9) inhibitors was seen among patients receiving high-intensity statins. This finding indicates that the use of nonstatin therapies represents a more aggressively treated group, and the presence of SASEs does not explain most non–guideline-concordant statin use. If SASEs played a major role, then the use of ezetimibe and PCSK9 inhibitors would have been higher among patients not receiving a statin or receiving a low- to moderate-intensity statin. Social media sources that highlight SASEs without properly highlighting the benefits of statins and a patient's social circle sometimes are the most important determinants of acceptance and adherence to statins. Among 19.2% of patients who underwent a change in their statin therapy regimen in the study by Nelson et al, almost one-half (9.2%) had either discontinuation or down-titration of statin therapy, thus further highlighting the challenges associated with interventions targeting initiation of guideline-concordant statin therapy. Finally, ∼30%-40% of patients with ASCVD are not adherent to their statin therapy. It is concerning that this nonadherence is more pronounced in patients with premature and extremely premature ASCVD.
Key Drivers of Non–Guideline-Concordant Statin Use and Interventions to Address Them
What are some ways that these gaps can be addressed (Figure 1)? First, effective guideline implementation is key. Passive guideline diffusion from its publication in print or diffusion through online media is not enough; efforts at active guideline dissemination and implementation are needed. Practical, bite-sized recommendations with concise take-home messages are key to effective guideline implementation in practice. Case-based educational content may be preferred over traditional didactics. Second, clinicians have several guidelines to read and implement in practice. The sheer volume of these guidelines creates a cognitive overload, and this phenomenon could itself lead to non–guideline-concordant care delivery. Search tools that allow clinicians to look up recommendations to answer a practical question at the point of care would be helpful. Efforts at harmonization of guidelines on similar topics by various organizations, although challenging, are needed. Third, given the algorithmic nature of guidelines for the control of common cardiovascular risk factors, clinicians and health care systems could leverage team-base care to ensure that all members of the team, including patient navigators, nurses, pharmacists, dietitians, and physician assistants, are involved in the institution of healthy lifestyle and evidence-based therapies, including statins. This approach could be extremely efficient in a busy clinical practice and is supported by evidence. Health care systems should make a conscious effort to provide smart decision support tools to clinicians at the point-of-care by using the 5R framework: right information, to the right person(s), in the right format(s), through the right channel, and at the right time during workflow. These support tools should be developed by carefully reviewing the existing workflows, garnering participation from clinical users, and using human factors best practices because clinicians are already overburdened with information, thus causing clinicians to ignore the decision support. The results among patients with premature ASCVD highlight that risk discussion for statins is not a 1-time phenomenon and should occur on an ongoing basis to improve adherence and to prevent discontinuation of this lifesaving therapy in patients with ASCVD. Long-acting medications that require monthly or 6-monthly injection may also improve adherence to a lipid-lowering regimen. Finally, clinicians should identify trustworthy and easily understood sources of information for their patients.
In conclusion, the study by Nelson et al serves as yet another call to action for us to intensify our efforts to improve provision of a lifesaving therapy to our high-risk patients. We can only hope that the fate of statin therapy is not repeated with sodium-glucose cotransporter-2 inhibitors or glucagon-like peptide-1 receptor agonists in another 30 years, or worse yet, that continued gaps in statin therapy use in patients with ASCVD persist 30 years from now.
This article is reproduced from JACC journals.
surgerycast
Shanghai Headquarter
Address: Room 201, 2121 Hongmei South Road, Minhang District, Shanghai
Tel: 400-888-5088
Email:surgerycast@qtct.com.cn
Beijing Office
Address: room 709, No.8, Qihang international phase III, No.16, Chenguang East Road, Fangshan District, Beijing
contact number:13331082638(Liu Jie)