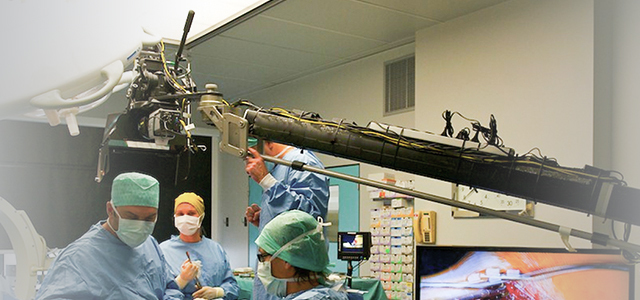 Exercise, Cardiovascular Disease, and the Athlete's Heart
It is remarkable to consider that the beginnings of sports medicine can be traced to the fifth century B.C.—to the Greek sports teacher and physician Herodicus, who is considered to be the "father of sports medicine." He believed that bad health arose from an imbalance between diet and physical activity, and recommended strict diet, physical activity, and regular training in order to maintain good health. While some of his methods may have been counterproductive by modern standards, his core beliefs have certainly stood up well to the test of time.
Fast forward to today and the field of sports cardiology, which emerged from the broader field of sports medicine in the late 1970s, is a well-established but still rapidly evolving subspeciality. Indeed, the importance and relevance of sports cardiology to all cardiologists and physicians continues to grow, as exercise is one of only an extremely limited number of factors that transcend and impact virtually every aspect of cardiovascular physiology and pathology (not to mention its effects on the brain, lungs, and other organs). Given the mounting interest in sports cardiology, its key relevance to all cardiovascular practitioners, and the knowledge explosion in this field, we felt it was particularly timely to pay special attention to this broad topic with a JACC Focus Seminar series titled "Exercise, Cardiovascular Disease, and the Athlete's Heart." We wish to immediately highlight that far from being limited to athletes and competitive sports, this series has been conceived and written to encompass the full spectrum of exercise participation, making it of important relevance to all cardiologists and to all of our patients. Furthermore, it is not intended to be an "all inclusive" review of every detail or every condition relevant to sports cardiology, but has been written as an engaging text that highlights rapidly evolving areas, topics of special interest, and also areas of controversy (Figure 1). As well as this Focus Seminar series in JACC, we also encourage interested readers to dive into the September 7 issue of JACC: Case Reports, a special issue of educational clinical cases and papers dedicated to sports cardiology, which will be published online on September 7, 2022, at https://www.jacc.org/journal/case-reports. Our special thanks to Prof André La Gerche who was of invaluable assistance in the conception of the themes for the 4 articles in the JACC Focus Seminar.
The 4 Papers Comprising This JACC Focus Seminar
While not intended to cover all details of the field, this JACC Focus Seminar covers the broad spectrum of sport cardiology, highlighting rapidly evolving areas, topics of special interest, and areas of controversy. CVD = cardiovascular disease; HCM = hypertrophic cardiomyopathy; HFpEF = heart failure with preserved ejection fraction.
The series begins with a paper that is sharply focused on the benefits of exercise for all persons, titled, "Exercise for Primary and Secondary Prevention of Cardiovascular Disease: JACC Focus Seminar 1/4." In this paper, the authors review the key mechanisms and physiological adaptations responsible for the cardioprotective effects of exercise, which include an increase in cardiorespiratory fitness secondary to cardiac, vascular, and skeletal muscle adaptations and an improvement in traditional and nontraditional risk factors for cardiovascular disease. The "prescription" of exercise as a therapy is then discussed, focusing on the optimal mode, dosage, duration, and intensity of exercise to reduce cardiovascular disease risk and improve clinical outcomes.
The second paper in this series, and potentially the most provocative, is titled, "Heart Failure With Preserved Ejection Fraction as an Exercise Deficiency Syndrome: JACC Focus Seminar 2/4." Here, La Gerche et al make a strong argument that, based on the association between physical activity, cardiorespiratory fitness, and cardiac function, a chronic lack of exercise is a major risk factor for heart failure with preserved ejection fraction (HFpEF) in some patients. In particular, they argue that as a likely key aspect of the development of HFpEF, physical inactivity results in cardiac atrophy, reduced output, reduced chamber size, and decreased ability to augment cardiac performance with exercise. They therefore suggest that exercise deficiency should be considered part of the broad HFpEF phenotype. As mentioned, this may be seen as a somewhat provocative paper—but the authors provide a solid body of evidence to substantiate this claim.
The third paper reviews what has long been an area at the core of sports medicine and cardiology and is titled, "Athletic Activity for Patients With Hypertrophic Cardiomyopathy and Other Inherited Cardiovascular Diseases: JACC Focus Seminar 3/4." Although this is a topic that has been paid great attention over the last few decades, it is one of the fastest evolving areas in sports cardiology today. In what represents a major change from prior recommendations when patients with hypertrophic cardiomyopathy (HCM) were restricted from competitive sports, today the notion of individualized, patient-centered, shared decision-making is being progressively adopted to guide a patient with HCM or other inherited cardiovascular disease to decide whether they can participate in recreational or even competitive sports. This shift toward a more permissive approach to exercise and sports, and the science behind it, is certainly an area to be aware of.
For the final paper in the series, we take a deep dive in a paper titled, "The Athlete's Heart–Challenges and Controversies: JACC Focus Seminar 4/4." The paper begins with a discussion of exercise-induced cardiac remodeling and the "athlete's heart." While generally beneficial, an important and emerging issue with the athlete's heart and those who engage in substantial exercise is that it is potentially associated with uncommon side effects such as atrial fibrillation. Is it possible to have too much athletic remodeling? At present, we simply do not have enough data and it is unclear whether atrial fibrillation arising in the athlete's heart, and potentially other arrhythmias, are a result of extreme exercise remodeling, genetic predisposition, or other factors. As another issue that needs to be addressed, the authors call attention to the fact that while sex has a major impact on the cardiac response to exercise, there has been insufficient research in this area. While we appear to now know a great deal about the sportsman's heart, we still have much to learn about the sportswoman's heart and how it differs from their male counterparts.
There is no potential reader of this JACC Focus Seminar who will not find many or all of the topics discussed to be of great interest—for their practice, their patients, and even for themselves. We give our sincere thanks to the international team of leading sports cardiology and sports physiology experts who participated in writing this series. How Herodicus would approve!
This article is reproduced from JACC journals.
Surgerycast
Shanghai Headquarter
Address: Room 201, 2121 Hongmei South Road, Minhang District, Shanghai
Tel: 400-888-5088
Email: surgerycast@qtct.com.cn
Beijing Office
Address: room 709, No.8, Qihang international phase III, No.16, Chenguang East Road, Fangshan District, Beijing
Tel: 13331082638(Liu Jie)
Guangzhou Office
Address: No. 15, Longrui street, longguicheng, Taihe Town, Baiyun District, Guangzhou
Tel: 13302302667